Price

S$109.00

Product SKU
915005240401
Brand
Philips Hue
Availability
In Stock
Quantity
Description
Highlight
300 lumen light output.
Tuneable white light and 16 million colours.
On-product control to change light effect
Light that links to your music, television and games
App control for extended Hue features (Hue bridge required)
Portable light to enhance the mood in any room
Integrated natural dynamic effects

---
Philips Hue Go
Add a Philips Hue Go with white and colored light to your system. The Go has an elegant design with a transparent casing. It is wireless, portable, and rechargeable, up to 3 hours. Control through the Hue system or via the on-product button.
---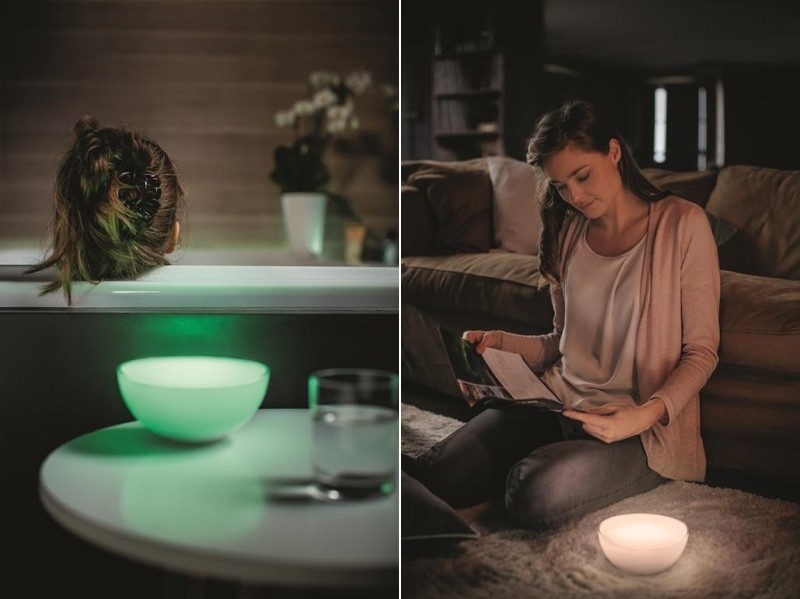 LIMITLESS POSSIBILITIES:
Customize your own personal light show on the go, capable of 16 million colors and 50,000 shades of white light.

CONTROL IT YOUR WAY
Connect your Philips Hue lights with the bridge and start discovering the endless possibilities. Control your lights from your smartphone or tablet via the Philips Hue app, or add switches to your system to activate your lights. Set timers, notifications, alarms, and more for the full Philips Hue experience. Philips Hue even works with Amazon Alexa, Apple Homekit and Google Home to allow you to control your lights with your voice.
ON-PRODUCT CONTROL
Control Philips Hue Go even without your smart device at hand. Activate light settings directly by pressing the button on the product. Choose from 7 different light effects: functional warm white light, cool energizing daylight, and 5 natural dynamic light effects that match your special moments. Or cycle through the color choices by quickly tapping and then holding the button until the desired color comes up. The fun really starts when you connect Philips Hue Go with the Bridge. Control Philips Hue Go from your smart device and discover the endless possibilities.

PORTABLE
Philips Hue Go is the most versatile light in your home. When plugged into a power outlet, use it to paint your walls with colored or white light. Unplug it from the power outlet and Philips Hue Go becomes a portable centerpiece you can carry to bring the best light for your activities. Powered by a rechargeable internal battery, it can last up to 3 hours. Also in portable mode, Philips Hue Go can be fully controlled with your smart device. The built-in smart battery management guarantees maximum usage. Although Philips Hue Go is not waterproof, it is designed to withstand high humidity.
---
What's in the box
Philips Hue Go White x 1
Power adaptor x 1